Chamberlain Equality in Education Scholarship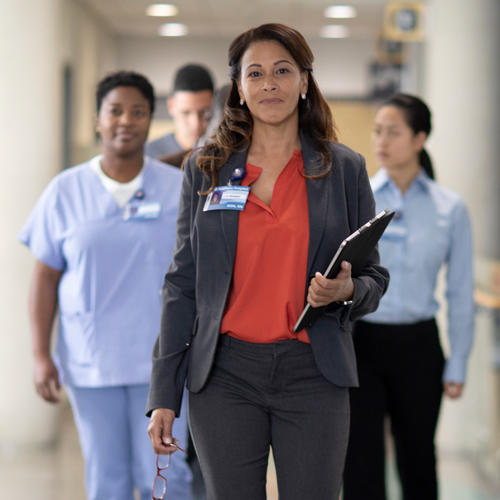 Scholarship Summary
Established to assist African-American students become future healthcare leaders, Chamberlain University has committed to awarding 14 scholarships over a three-year period.
Details
Five (5) scholarship awards of $3,500 each will be presented to eligible students currently enrolled at Chamberlain University during the 2020 & 2021 fall award cycles.  Four (4) awards will be presented during the 2022 fall award cycle.
Eligibility
Applicant must currently be enrolled at Chamberlain University
Applicant must have completed a minimum of 24 credits (may include current session)
Applicant must be in good academic standing
Applicant must identify as Black or African-American
Requirements
Complete an application
Recommendation from a faculty member, work supervisor or community leader
Submit a 500 word essay (Choose one of the following prompts)
1.  Chamberlain has a 130-year history of preparing extraordinary healthcare professionals.  As advocates for diversity and inclusion, we are driven to continuously raise the standard of nursing and healthcare education, thereby advancing health outcomes in communities across the country and around the world.  If you are awarded this scholarship, how will you further this mission in your healthcare career or in your community?
2.  Share three moments or experiences that helped shape the person you are today.  How will those experiences help you serve future communities as a healthcare professional?
Past Recipients
2020 - Kalkidan Chekol, Ashleigh Grimes, Cyera James, Nastassia Ligon & Hephemie Minasian