Dr. Lanse T. Fox Scholarship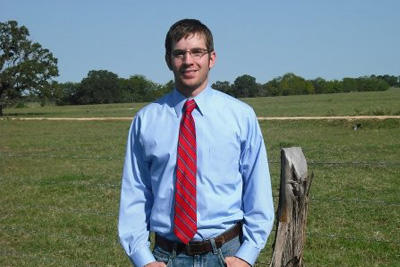 Scholarship Summary
After graduating from Texas A&M in 2009, Lanse pursued his lifelong dream of becoming a veterinarian when he attended Ross University School of Veterinary Medicine in Saint Kitt's and Nevis in the Caribbean.  Though nervous about his first international flight on his way to the island, Lanse soon made St. Kitts home and experienced more adventure and friendship, finding time in his studies to make memories while hiking, boating and getting involved in intramural sports.  He began working at the same vet clinic where his journey started - the Kaufman Vet Center.  There Dr. Fox practiced medicine, learning Spanish to better communicate with his patient families.  Lanse passed away on March 8, 2014, in a Dallas hospital.  As an organ donor, in death Lanse saved the lives of other people, continuing his legacy of making people's lives around him better.
Details
Scholarships valued up to $4,000 will be awarded to eligible students currently enrolled at Ross University School of Veterinary Medicine.  The scholarship was created by the Lanse T. Fox Memorial Organization, in memory of RUSVM graduate, Dr. Lanse T. Fox.
Eligibility
Students attending Ross University School of Veterinary Medicine
Must have completed a minimum of 24 credit hours
GPA of 3.0 or higher
Requirements
Application completely filled out
Letter of Recommendation from a faculty member or veterinarian
Essay Question:  In what ways have you contributed to your community, work or charitable organization?  Beyond your career aspirations, how do you plan to use your degree to enrich and give back to your community?
Past Recipients
2023 - Sidharth Paul (Spring)
2022 - Christopher Versch (Spring) & Annika Johnson (Fall)
2021 - Jessica Kadyk
2020 - Sophia Byrd
2019 - Esmeralda Cano
2018 - Kieran Smith
2017 - Brittani D'Amico
2016 - Zachary Sloan
Learn how you can donate to the Dr. Lanse T. Fox Memorial Scholarship Fund.