The John-John, Big C & Jacko-Bug Nursing Scholarship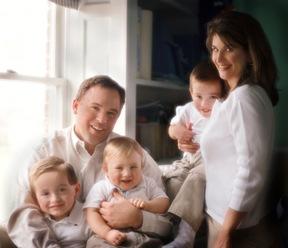 The John-John, Big C & Jacko-Bug Nursing Scholarship
Scholarship Summary
Supporting future nurses with a passion for making a difference for individuals with disabilities, The John-John, Big C & Jacko-Bug Nursing Scholarship was created to further the Evanosky Foundation's mission of supporting families and children impacted by disabilities.
Details
Three (3) scholarships of $1,000 each will be presented to eligible students currently enrolled at Chamberlain University in the Chicagoland area (Addison, Chicago or Tinley Park) during the fall award cycle.
Eligibility
Attend Chamberlain University 
Completed a minimum of 69 credits toward a BSN degree at Chamberlain University
GPA of 3.0 or better
Identify as a person of color
Passion to work with individuals with disabilities
Requirements
Application completely filled out
Recommendation from a faculty member (preferred) or healthcare professional
Submit a video, no more than 3 minutes in length, describing how disability or disabled persons have impacted your life and how you plan to use your nursing education to positively impact disabled individuals or populations in the future.
Past Recipients
2022 - Catherine Asante, Chris DeBerry, Chelsea Fitz, Logan Myers, Latasha Stevens, Crystal Watson, Nyteia Williams
2021 - Jazmine Jones, Carrie Farmer-Jowosimi, Latasha Stevens, Llona Ervin Gonzalez, Jessica Gonzalez